Time flies and we can't believe it's already the 5th year we're doing this! Thanks to all of you, attendees, sponsors and volunteers who participated in our events over the last 4 years we'll be able to host JSConf.Asia 2016 as the biggest web developer event in Southeast Asia. We're going to introduce slight adjustments to the setup, schedule and offerings this year that, we hope, will add to the cool conference experience you grew familiar with.
More DevFest.Asia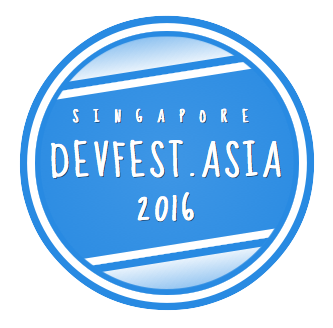 DevFest.Asia hosted more than 650 attendees last year and this number is almost going to double this year. You'll see a lot of familiar community meetups, more corporate events about popular proprietary technologies, as well as new, exciting workshops.
A gorgeous theater
CSSConf.Asia and JSConf.Asia share the newly renovated Capitol Theatre at City Hall for 3 days this November. It's a stunning multi-purpose event venue that gives us some really cool ways to make engaging presentations. Just wait and see :)
Diversity Tickets
On top of our lower and tiered pricing, it's the first year we offer you to take your wealth and support attendees that are otherwise not able to attend our events. We are hosting our conferences as inclusive environments which respect and welcome people of any origin and orientation. You can help us in this effort. Diversity tickets will be preferably assigned to members of typically marginalized communities in our industry and region. If you want to suggest a person that you think should receive this support, please use our Call for Proposal form to notify us. Diversity tickets will be assigned by lottery, can in some cases include a flight and hotel sponsorship and the available number will depend on the amount of tickets purchased.
We're much looking forward to the events this year! Just make sure you get your tickets now ;) See you in November!